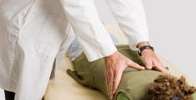 Your Dublin Chiropractor
Choosing the right Chiropractor is an important choice to make. Dr. Ashley and her staff are trained on the latest chiropractic treatments & technologies...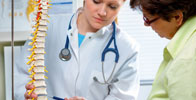 Safe & effective Chiropractic
Chiropractic care is a safe, effective and natural approach to managing pain and other health related issues. We invite you for a complimentary, no obligation consultation today.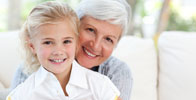 Live Better Today!
Enjoying a long and healthy life is important to everyone. Chiropractic care unlocks your body's true potential and natural healing process to ensure your life is a healthy life.
a note especially for you...
Thank you for visiting the website of Health In Chiropractic and Physiotherapy, Inc!

For some, Health In Chiropractic and Physiotherapy, Inc., will take them back to a place that's familiar to southern hospitality, offering a rediscovery of health and wellness that had been previously known but long lost. For others, the journey may offer a new kind of clinic one never before experienced. Health In Chiropractic and Physiotherapy, Inc., is a full service Chiropractic office centrally located within the beautiful historical district of Dublin, Georgia.
Our staff is experienced in the profession and knowledgeable in the workplace. We are compassionate to the needs of our patients, and are known throughout the area for our outstanding reputation.

At Health In Chiropractic and Physiotherapy, Inc., we produce great results for people of all ages encompassing a wide variety of health related issues and continuously strive for excellence through superior patient care, education and satisfaction.

Chiropractic care at our Dublin clinic is available for everyone. Our chiropractors treat patients who are newborns right up to those who have lived for 100 years! The techniques specialized in and utilized include all from the traditional manual method of Full Spine/ Diversified spinal manipulation among a variety of other Chiropractic adjusting techniques including SOT, Activator, and Thompson Drop, administrated by Dr. Ashley.
All of our techniques are useful in treating patients who suffer from pinched nerves, back pain and neck pain, headache, and so much more.

The Activator tool is used allows the Doctor to adjust a patient quickly and without pain or discomfort to the patient. Modern manual adjustments used by our chiropractors are also pain free and comfortable for patients. The techniques utilized are safe and comfortable enough for pregnant women as well as infants and the elderly. For a complete list of the techniques utilized please visit our page on this site that reads "Techniques and Descriptions".

In addition to our chiropractic services, our clinic also offers massage therapy by a an experienced and state licensed massage therapist to help patients feel their best. The therapy is beneficial for patients who suffer from headaches, as well as pain in the muscles, such as spasms. Patients who have been injured in a car accident also benefit from massages, as swelling is reduced and blood flow is increased, speeding up the healing process in a more healthy way. Both chiropractic care, physiotherapy and massage are proven to be beneficial components of rehabilitation plans. By addressing the musculoskeletal system as well as the muscles and soft tissues, we are able to provide patients a comprehensive recovery program.

At Health In Chiropractic and Physiotherapy, Inc., we believe in the overall health of a patient, and offer you advice of your day to day activities as well as tips on how to exercise to avoid pain and injury. Talk to Dr. Ashley, or another of our Chiropractors to learn how your daily activities may be contributing to your condition or possibly causing or aggravating your pain and/or discomfort.

If weight loss or better eating habits are your goals, our chiropractors can also help you achieve your goals. Dr. Ashley and her staff will work with you to develop a healthy eating plan that is right for your body and needs. Don't forget to visit our page on this site labeled as "Diet and Exercise".

Our clinic is typically able to see our patients the same day you call to schedule an appointment. Waiting to be seen after your scheduled appointment time is not an enjoyable experience, so it is our goal to see every patient within 20 minutes, of your scheduled time. We respect your time and your health.

Within this site, you will find all types of health related information! Feel free to browse every page of our site, as loads of educational materials are included throughout, as well as printable documents for introductory patients to bring upon first arrival. Various information is provided about our office and services, Chiropractic care, diet and nutrition, back and neck pain, work and auto injuries, health and beauty, massage therapy, a monthly health newsletter and much, much more!

We hope you enjoy the information and share it with others. Again, thank you for visiting our site and remember to come back, as we update our site monthly. We hope to see you very soon in our clinic and look forward to meeting you and taking care of your Chiropractic needs. Should you have any questions regarding anything of your concern, please do not hesitate to contact our office at 478.275.1338 and speak to one of our consultants. We also have a toll free number especially for your convenience at 855.41.chiro. Thank you once again!

Yours in health!